Shiba inu specialized breeder ◈ Awa-shi Tokushima Japan
TOKUSHIMA SATO-SO and SHIKOKU YUHOMARE-SO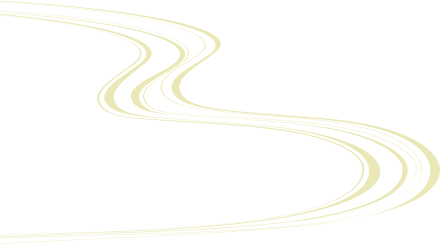 Cage for new-born babies and their mother
This is a cage for new-born babies and their mother.
The temperature is perfectly controlled by air-conditioner and a fan inside.
コンテナ室
The cage is made of a container, in which the temperature is continuously controlled.
During mealtime, small cages for each baby are prepared to separate the space.

A hot carpet is placed under the floorboard, so that the room is kept warm even in winter.
New-born dogs grow quickly, playing and learning many things at the same time.
This is a space for new-born dogs to play. With many partitions, the size and shape of the space can be changed, depending on the situation.
Cage for puppies and their mother
This is a cage where puppies, who are older than toddlers, and their mother live. Although the outside of the cage looks an ordinary square box, the inside has various accessary tools such as partitions to separate the space into small ones.

When the door on the back side is closed, the left back part is completely separated to make a small room.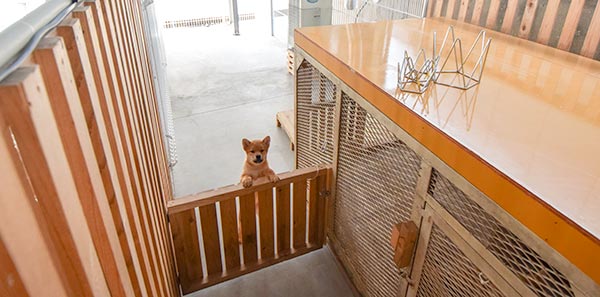 Special cage to separate puppies from their mother
When the time for puppies to be separated from their mother has come, the mother starts trying to keep the puppies away. In this cage, there is a low fence between the space for puppies and one for their mother. The mother can go back and force between the two spaces, but puppies can't because they can't jump over the fence.
In winter, a hot carpet is placed under the floorboard in each cage. For puppies who need to be in a warmer environment, a hood is set in front of the cage and another hot carpet is placed there.
For puppies, hot carpets, electric stoves and air-conditioners and other cooling and warming devises are used to control the temperature for 24 hours a day.